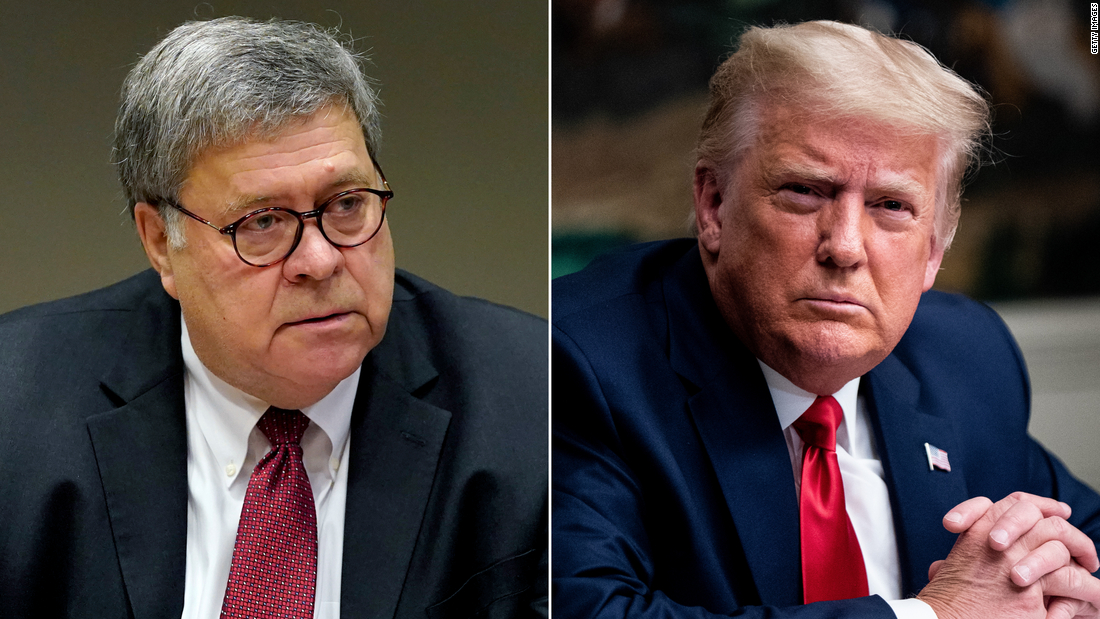 The sources — an administration official and a separate adviser —
described Trump as "disappointed"
in Barr's initial comments to the AP but added that officials are discouraging the President from firing any top leaders in the administration, the attorney general in particular, so close to the end of his term.
At Wednesday afternoon's White House briefing, press secretary Kayleigh McEnany was asked if Trump still has confidence in Barr.
"If the President, if he has any personnel announcements, you'll be the first to know it," she said.
McEnany added that she didn't know if Trump and Barr had spoken, despite Barr's Tuesday visit to the White House for a "pre-planned meeting with the chief of staff," where the two "discussed an array of issues."
This is a breaking story and will be updated.