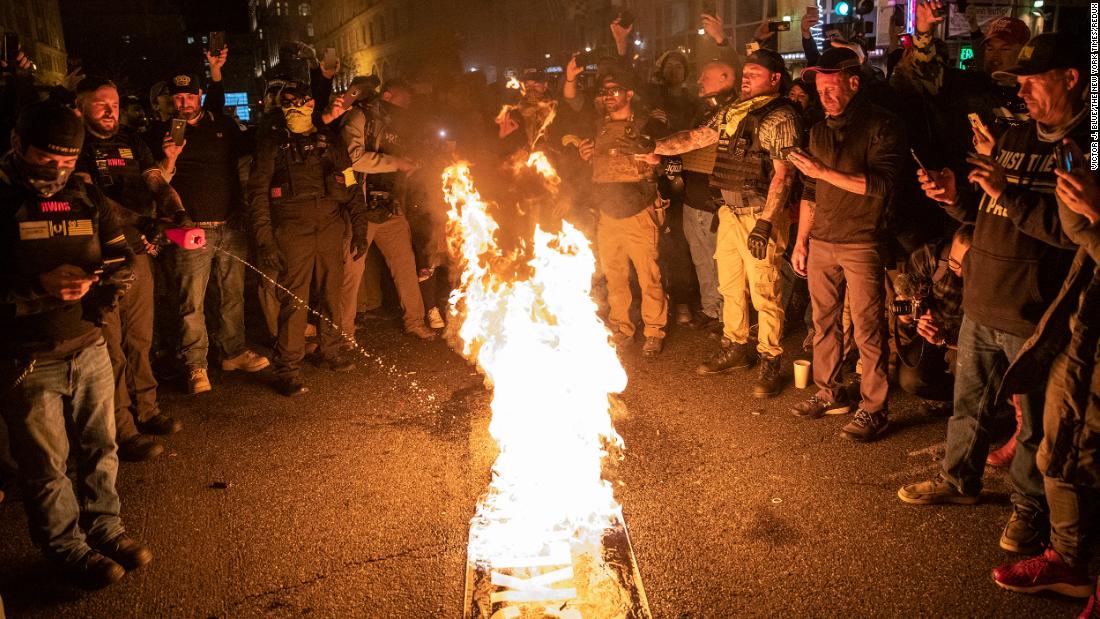 The incident, which took place the night before, was captured on video and has been shared widely through social media.
"For me it was reminiscent of cross burnings,"
wrote the Rev. Dr. Ianther M. Mills
, senior pastor at Asbury United Methodist Church, one of the churches affected. "Seeing this act on video made me both indignant and determined to fight the evil that has reared its ugly head. We had been so confident that no one would ever vandalize the church, but it has happened."
Less than a mile away from Asbury, protesters did the same thing at the Metropolitan African Methodist Episcopal Church — burning their Black Lives Matter sign as well.
"We have not been distracted by signs, sounds, or fury for nearly two centuries. We worship. We liberate. We serve," wrote William H. Lamar IV, pastor of the church, on Twitter.
Both incidents are being investigated as potential hate crimes, said Peter Newsham, chief of police, at a news conference.
CNN reached out to both churches but did not receive comment.
"They embody our DC values of love and inclusivity. An attack on them is an attack on all of us," she wrote. "This weekend, we saw forces of hate seeking to use destruction and intimidation to tear us apart. We will not let that happen, and continue to stand together strong and United to Love."
Members of the Proud Boys, a far-right group, were also in attendance.