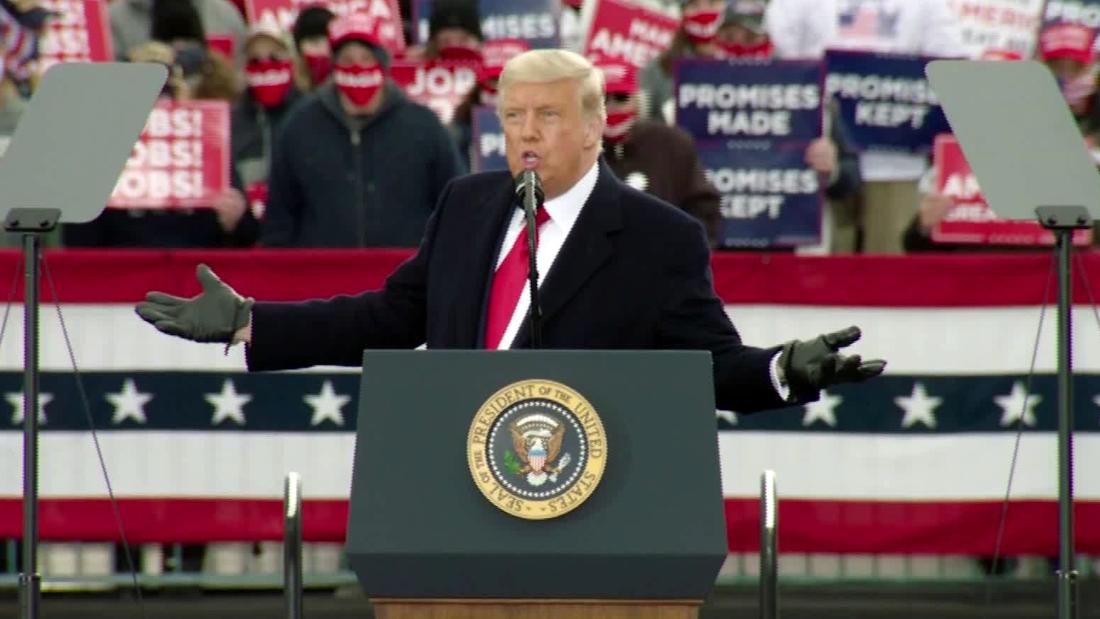 Indeed, the President has
sidelined
scientists and
experts
in favor of relying on his latest adviser and member of the White House Coronavirus Task Force, Dr. Scott Atlas. Atlas, a radiologist who is neither an infectious disease expert nor an epidemiologist, has reportedly made
supportive comments
about a controversial "herd immunity" approach, which would let the virus run its course while somehow isolating the elderly and those who are most at risk. (Atlas has recently
denied
these reports.)
The World Health Organization
called
the herd immunity proposal "unethical" and never used "in the history of public health." It's also
scientifically incoherent
. We don't yet know if people who have recovered from the virus develop permanent immunity, as with chicken pox, or only temporary protection. Some patients
develop long-term complications
that may affect their health for months — or years — to come. And not only do we have plenty of evidence that young and healthy people can get
very ill
and
die
of Covid-19, we also know that there is no way to isolate the most vulnerable, since infections among young adults can
easily spread
to senior citizens.
As the US climbs toward its third peak of infections, make no mistake: If Donald Trump is reelected, he'll continue to dismiss and downplay the pandemic. And with a "herd immunity" approach, as it's been reported the White House has discussed, more than 200 million Americans could get sick and more than 2 million
could die
.
Furthermore, without targeted policy changes, we can expect Covid-19 to continue to have a disproportionate impact on people of color. Black Americans, Latinos, and Native Americans continue to be about
5 times more likely
to be hospitalized than whites. Estimates indicate that a
staggering 78%
of American children who have died in the pandemic have been children of color. All told, about
1 in every 920
Black Americans
has died
of Covid-19 so far this year, according to a data analysis by APM Research Lab.
All of which forces us to ask: If this virus wasn't disproportionately affecting people of color, would the White House handle this the same way it has so far? If 1 in 1,000 White Americans had died of Covid-19, would the White House be sitting on unspent money allocated by Congress that could be used to make testing free and widely available?
The clear answer is no — because the Trump Administration's position has been consistent from their first day in office. President Trump, his advisers, and his Republican allies in Congress have sought every opportunity to penalize, punish, and persecute the most vulnerable among us, and especially vulnerable people of color, across every dimension of their policy agenda. In other words, having no Covid-19 plan is the President's plan — because of who is dying.
Taken all together, the Republican Party's approach to every issue begins to look a lot like social Darwinism. In the circular logic of that discredited social theory, there is no such thing as being a victim of circumstance or systemic injustice. If you are deserving, you will manage to claw your way to the top of the heap. If you are not already at the top, you are a de facto loser who doesn't deserve the government's help. It's everyone for themselves.
More than eight decades ago, President Franklin Delano Roosevelt said, "The test of our progress is not whether we add more to the abundance of those who have much; it is whether we provide enough for those who have too little." Donald Trump and the Republican Party have failed that test time and time again. It's up to the American people to set a new course — before it's too late for millions of us.