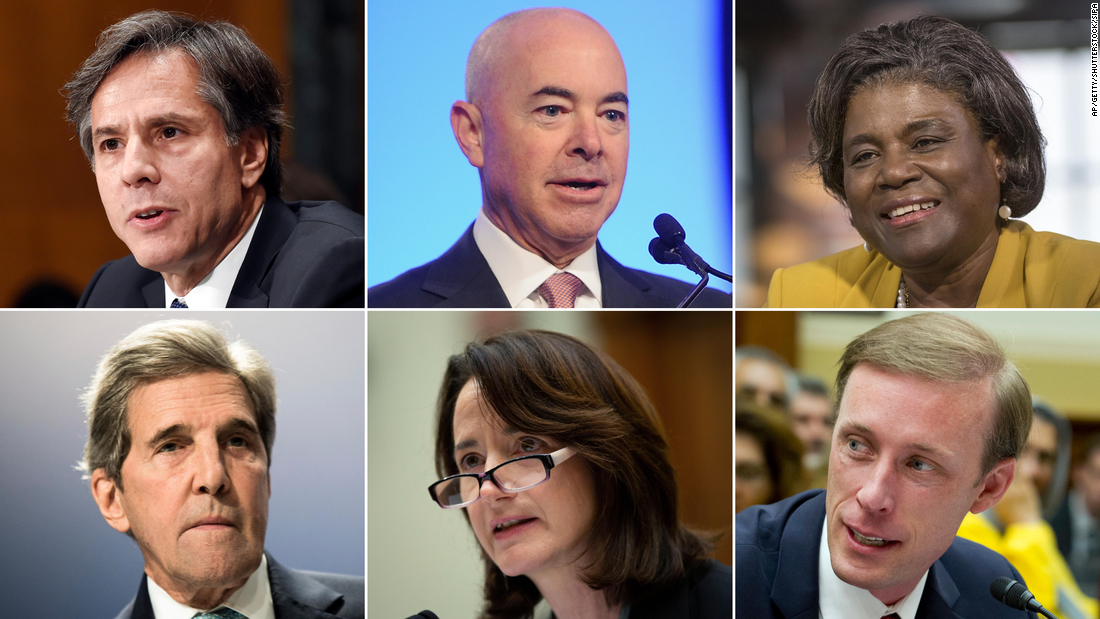 Biden's other
brilliant moves
? Adding John Kerry as special envoy for the environment and Avril Haines as Director of National Intelligence. As it happens, Haines was also
an advocate
for Gina Haspel as Director of the CIA under President Donald Trump. If Biden keeps Haspel — the first woman and one of the rare occupants of that job to came up through the ranks — it would be a clear demonstration of his determination to return the agency to its non-partisan, apolitical essence
Most of these appointments are long anticipated choices that could go a long way toward assuaging fears that have only deepened in the last four fraught years of diplomacy-by-tweet — and which Trump has further intensified since his election defeat in a misguided effort to assure that his ill-considered toxicity will linger long after he leaves office.
Though reversing many of these moves — from denigrating
much of the NATO alliance
to advising the President on pulling troops out of hotspots like
Afghanistan and Iraq
— will be among Blinken's earliest and most critical challenges, none is more essential than restoring a feeling that America can, once again, be a pillar of constancy in the world.
Blinken already has a long and distinguished resume, which proves he is up to the task. From Democratic staff director to the US Senate Foreign Relations Committee in the early 2000s to Deputy Secretary of State under the Obama administration, he assimilated a view best described by
Laetitia Garriott de Cayeux,
one of his colleagues during the Biden-Harris campaign, as "power by example vs. example by power." This, she explained in an email to me, is a deeply held feeling that America does not need to flex its muscles to demonstrate leadership.
The Biden-Blinken universe represents a return to a world where America may not be the center of the universe in every instance, nor needs to be. At the same time, the president-elect's new national security and diplomatic team represents a determination to make the nation a shining example of democracy, standing on the foundations of a long and deeply rooted historical tradition.