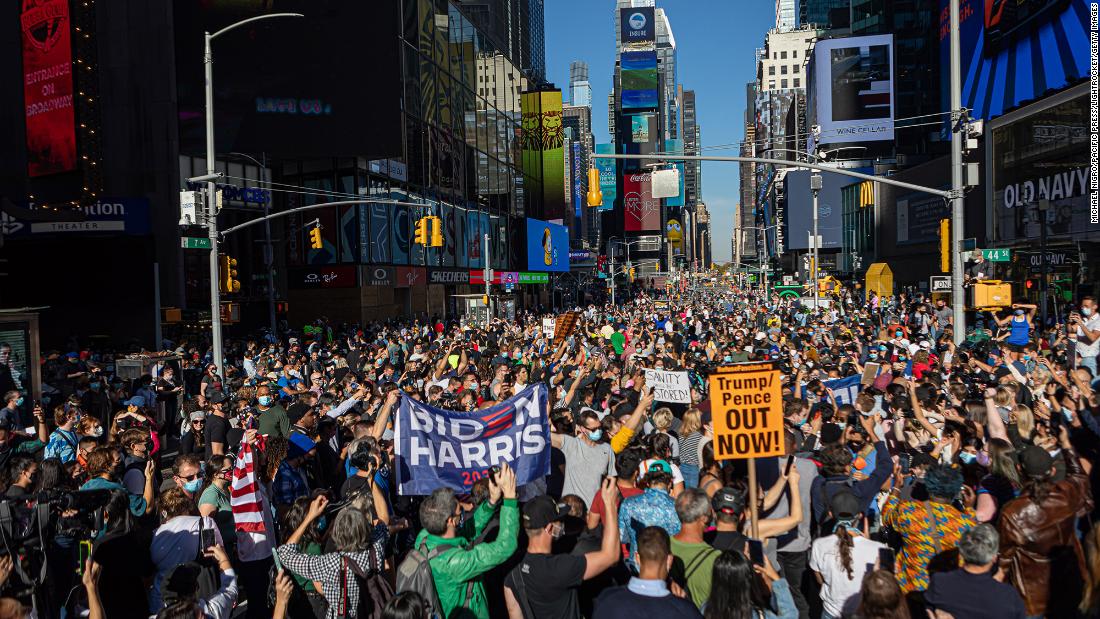 Optimism has long been one of the distinguishing features of the United States and its people. That sunny disposition clouded over for at least half the country after Donald Trump won the presidency four years ago. That era is now coming to an end, but not before converging with the most catastrophic public health crisis in a century.
Is it reasonable now for those of us who found the Trump presidency abhorrent to rekindle our optimism?
First, a confession: as much as I have written about the dangers posed by Trump, I spent the past four years telling my most pessimistic friends that I remained convinced American democracy, with its deep roots, would survive Trump's onslaught. Another confession: I had more doubts than I let on.
Now, like so many others, I find it exhilarating to hear President-elect Joe Biden address the country's challenges with the seriousness they deserve. Undoubtedly, he and his team will make mistakes. But the essence of those errors will be different. We're getting rid of a President who entered the office drenched in
conflicts of interest
; who surrounded himself with figures of questionable competence and
brittle ethics.
Have we ever had good news and bad mix in such a swirl of tragedy and optimism?
Yes, Biden won. But he will govern a deeply divided country; one flooded with weapons, drowning in lies, riled by a self-serving master manipulator of public opinion with a cultlike hold on millions of followers.
Does that make it too soon to be optimistic? No. The worst is almost over.
American democracy just survived what is arguably the most vicious attack it has ever faced. The American system held up. The American people, voters, patriotic public servants, made it happen. What could be a greater cause for optimism about the future?