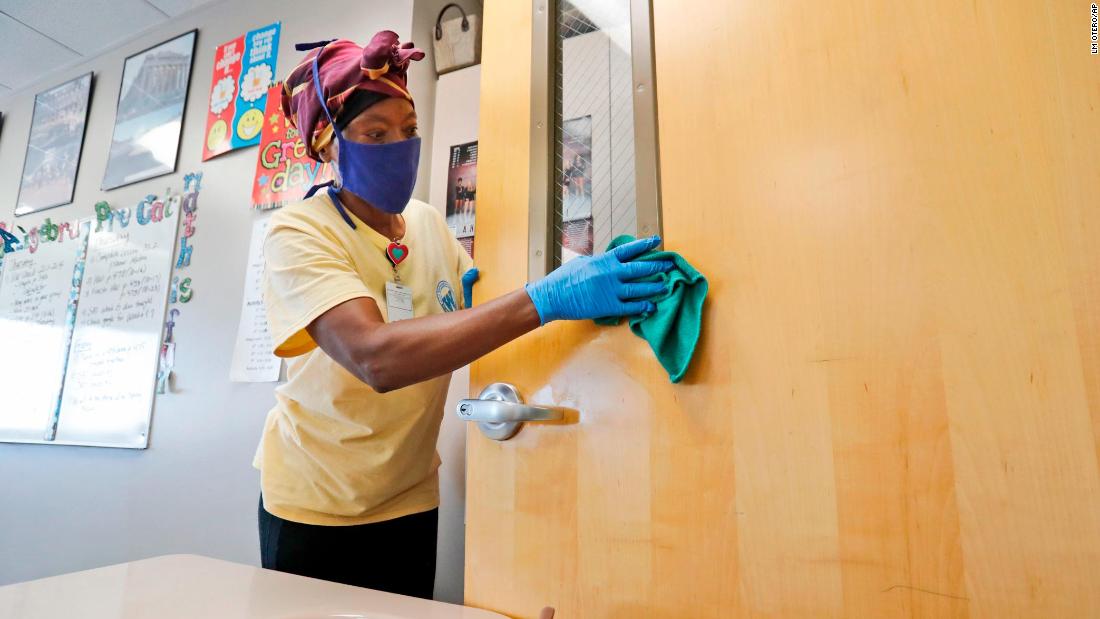 In New York City — once the epicenter of the pandemic — parents must decide by August 7 whether to go along with a
reopening plan
that blends in-person instruction with online classes, or opt out for full-time remote learning. Although the city's infection rate is currently low, the choice is still an agonizing one, given the possibility of a second wave. While other big cities, including
Los Angeles
and
Chicago
, are starting the school year remotely, New York — the nation's largest school district with 1.1 million students — could set the standard for schools where the virus is under control.
With just days to go until the new school year starts in many places, parents and educators are realizing that there are no good choices. In-person classes pose safety concerns, given the unrealistic expectation that children will wear masks and stay six feet apart throughout the school day. Paying for the staff and equipment required to keep the virus at bay is also a huge obstacle, especially for cash-starved districts in low-income communities. A hybrid system is a logistical nightmare while remote learning will almost certainly leave the most vulnerable students behind.
It's hard to imagine what safe in-person schooling would look like now. In Indiana, a student was diagnosed with Covid-19
on the first day of school
late last month, and administrators ordered those who had come in close contact with the student to quarantine for 14 days.
Administrators must make difficult decisions without clear scientific evidence on how children might spread the disease. Anti-maskers are rebelling against even the simplest guidelines, while teachers and other staffers say they won't go to work if schools aren't safe. About
28% of public school teachers
are over age 50 — making them especially vulnerable to the virus. Many say they'd
rather retire
than risk their health, which would further deplete the teacher corps and make it even harder to maintain social distancing with small class sizes.
This could be a watershed year in the history of American public education. The already growing gap between rich and poor threatens to become an unbridgeable chasm as parents with money pay for ad-hoc alternatives like private tutors, while lower-income families struggle to survive.
This coming school year will test that reservoir of goodwill in every way possible. What will happen if the virus outruns all attempts to contain it? What will happen to students if brick-and-mortar schools are closed for another year? What will be left to salvage? Parents, students and teachers are all looking for answers. Right now, there are none.