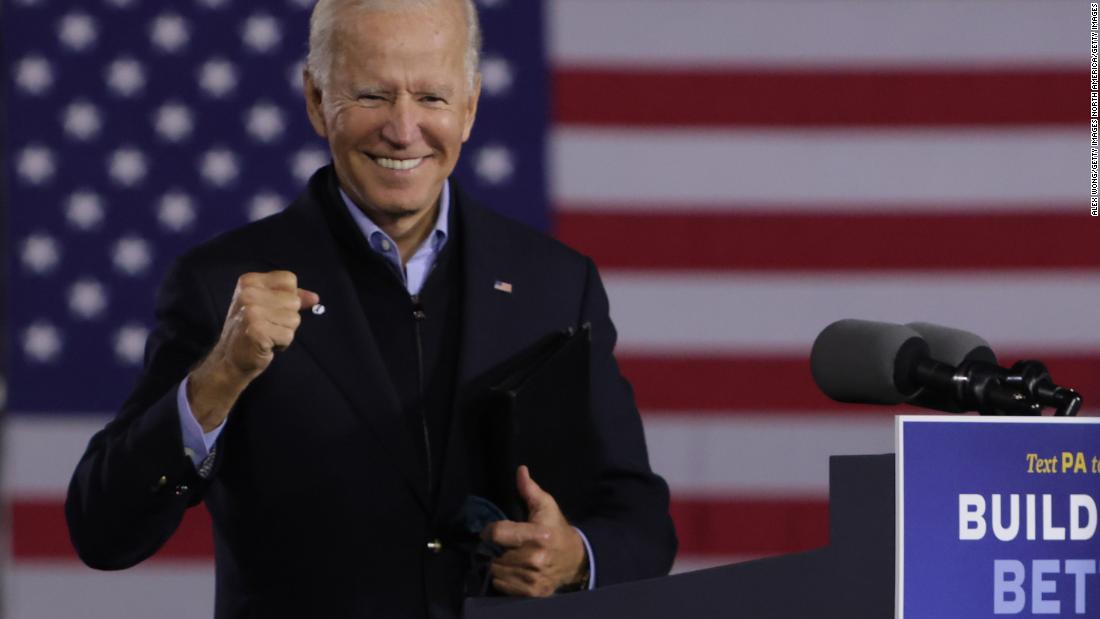 The Electoral College is composed of real people — loyalists who are chosen by their political parties at their state conventions or by party committees. These are the individuals Americans cast their votes for in the November election. They are charged with translating the popular vote in the states into the electoral vote when they meet as part of the Electoral College approximately six weeks after the election.
In normal times, little attention is paid to their vote and their meeting is seen as a mere formality in the presidential selection process. However, these are not normal times and even though Biden has won the Electoral College with 306 votes, Donald Trump and his supporters have not conceded and continue to claim he has a path to victory.
For Trump, January 6 represents a last stand to overturn the election results when Congress gathers in a joint session to count the Electoral College votes. This will provide a final opportunity for members of Congress to challenge electoral votes.
But many of Trump's ardent supporters were not discouraged.
All of this will make for a good show among the President's most ardent supporters and will serve as additional sources of grievance among those who believe that the election was stolen from them — despite a complete lack of evidence supporting such claims.
In the 1876 election, Democrat Samuel Tilden won the popular vote over Republican Rutherford B. Hayes, but the election came down to several closely contested states. Both parties claimed victory in Florida, Louisiana, and South Carolina. Both parties sent slates of electors to be counted in the joint session of Congress.
When this year's safe harbor day passed, 306 electoral votes were certified for Biden while 232 electoral votes were certified for Trump. That was the exact margin in Monday's Electoral College vote. Notably, Trump electors were not certified in Arizona, Georgia, Nevada, Pennsylvania and Wisconsin — states that Trump lost in the popular vote.
The law establishes a procedure that Congress must follow when two or more slates of electors are received. If only one slate of electors was chosen through established procedures for the safe harbor provision, then that is the slate that must be counted. This would mean that Republican "electoral votes" from Arizona, Georgia, Nevada, Pennsylvania and Wisconsin would not be counted. In essence, they are pretend votes.
Notably, none of these electors were trying to throw the election to Hillary Clinton (who won the popular vote by 3 million votes) and Clinton herself did not endorse the efforts. In a twist of fate, Hillary and Bill Clinton served as electors for Biden in New York on Monday.
The 2020 election has revealed many landmines in the presidential selection process — from the possibility of faithless electors to state legislative selection of electors, from bizarro slates of electors to challenges to electoral votes in the January session of Congress. These scenarios do not account for the prospect of a popular vote winner who loses the Electoral College (which has happened in two of the last five elections). Indeed, we have seen that there are many ways for a result to go sideways despite the many supposed safeguards in the system. We see that this could even be the case when one candidate receives 7 million more votes than their opponent.
No doubt, President Trump will continue to claim the election was fraudulent and it is unlikely he will concede. While some drama may unfold when Congress convenes to count the Electoral College votes on January 6, I am certain Biden will emerge victorious, poised to take the oath of office on January 20. Even so, I suspect Biden's supporters will not be at ease until his inauguration.