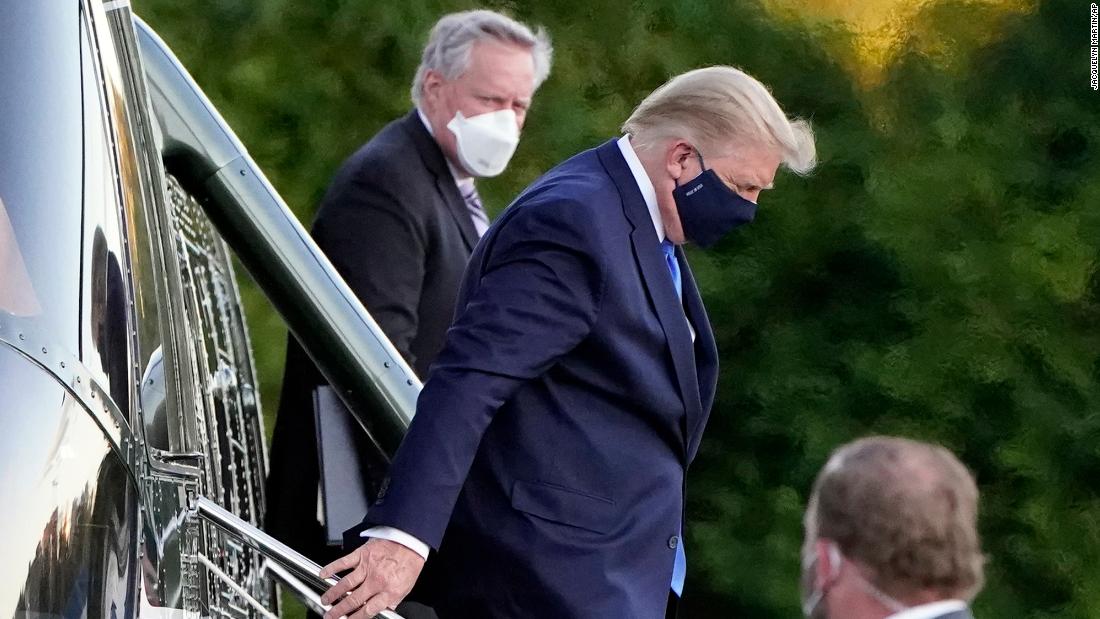 Now all Trump's delusional thinking has finally caught up with him. Of course, Americans and people around the world wish the President a speedy recovery, which he is likely to have since he is getting some of the best medical treatment available.
But it would be a huge service if Trump spent some of his time at Walter Reed hospital reflecting on how he ended up there. He should also think about the more than
208,000 Americans
who have already died from Covid-19 and start formulating a real plan about how to mitigate the spread of this scourge.
A key to such a plan would be an effort to erase all the misinformation Trump has spread since the early days of the pandemic.
Twelfth, Trump has insisted on holding a series of campaign rallies around the US with thousands of attendees, many of them unmasked. He has also hosted events at the White House with large numbers of attendees socializing without masks as if they were at a pre-Covid-19 party, such as the announcement of the nomination of Amy Coney Barrett to the Supreme Court a week ago.
Trump still can use his bully pulpit to reverse some of these damaging trends.