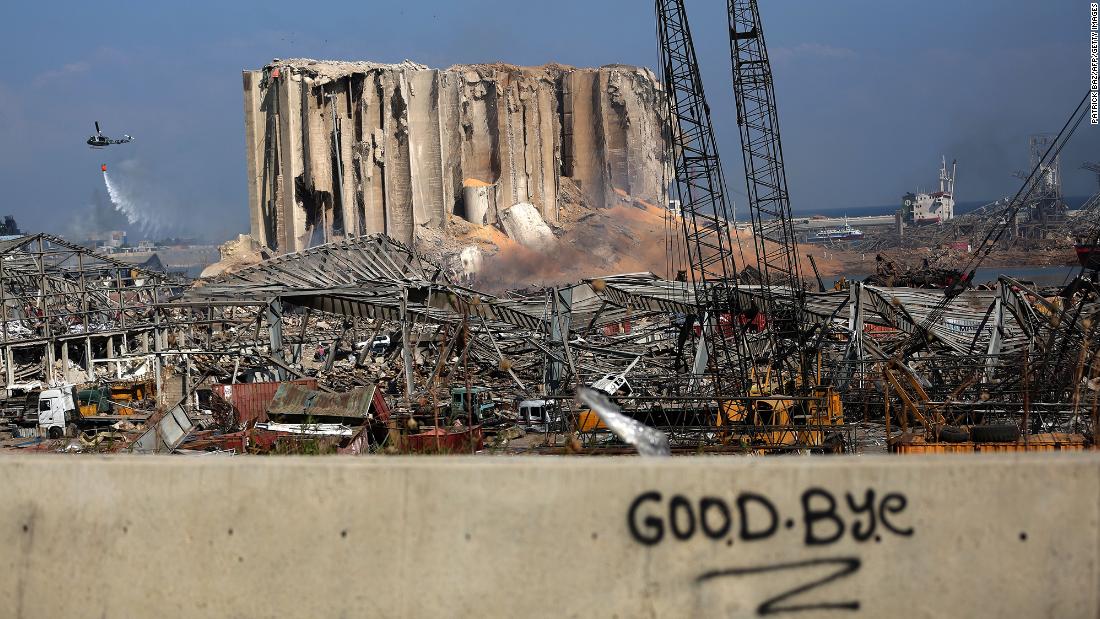 But the never-ending tragedy that is Lebanon is not the result of the random doings of destiny.
Lebanon's government has blamed a large quantity of poorly stored ammonium nitrate for the
blast
that rocked the city, killing at least 135 people, injuring more than 5,000 and destroying the capital's critical port, through which most of the goods Lebanon needs — including food — enter the country. Some
300,000 may have been left homeless
.
Initial investigations of the catastrophe appear to show it was the result of a confluence of ludicrously reckless practices and non-existent concern for safety — though we can't know for sure this early. The Prime Minister has promised a full investigation.
The Lebanese people have long suffered as a consequence of the actions and behavior of venal, incompetent individuals; of power-hungry politicians, businesspeople, and shadowy figures, and of geopolitical actors who have made the country their plaything at the expense of good governance.
So it was not surprising that the explosion immediately ignited a storm of speculation and suspicion. What and who caused the cataclysm, everyone wanted to know.
The only reason Trump's carelessness did not set off an even worse political blowup in a country seething with intrigue may be that the world has come to know Trump as a fantasist and a liar.
Still the Lebanese did not require his help to set off on conspiracy-minded guesswork — the sheer volume of which on social media attests to the country's political maelstrom: The Lebanese are familiar with factions and actors and powers. Was it any of the usual suspects? The calamitous 15-years-long civil war that ended in 1990 acquainted them with — and left the outlines of — political conflict and malignant patronage.
Lebanese authorities first blamed fireworks stored at the port. But it seemed unlikely firecrackers and sparklers could create a blast of that magnitude. Then new facts started trickling in, and the banality of what may have caused the catastrophe started to emerge.
Lebanon needs urgent, lasting help, but even receiving outside help will be extraordinarily complicated given the political knots that are strangling the country. It's not fate causing Lebanon's tragedy. Perhaps the shared anger over this event can bring the Lebanese together to push back against the incompetent and the greedy, the functionaries, politicians, and outside players, who have hijacked their country and created conditions for the Lebanese people's never-ending tragedy; admittedly a monumental task.