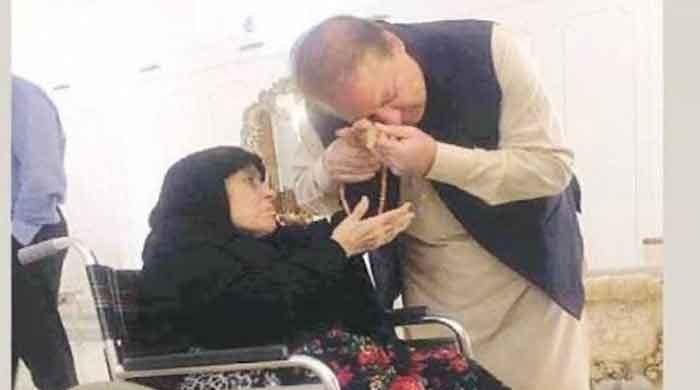 Former prime minister Nawaz Sharif's mother Begum Shamim Akhtar has passed away in London, according to PML-N leader Ataullah Tarar. 
The development was confirmed by senior PML-N leader Ataullah Tarar, who announced the tragic news on Twitter.
"Mian Nawaz Sharif and Mian Shahbaz Sharif's respected mother has passed away," he tweeted.
Begum Shamim Akhtar had been ill for quite some time and was being treated in London, said PML-N sources.
It has not yet been decided where and when her funeral prayers will be offered.