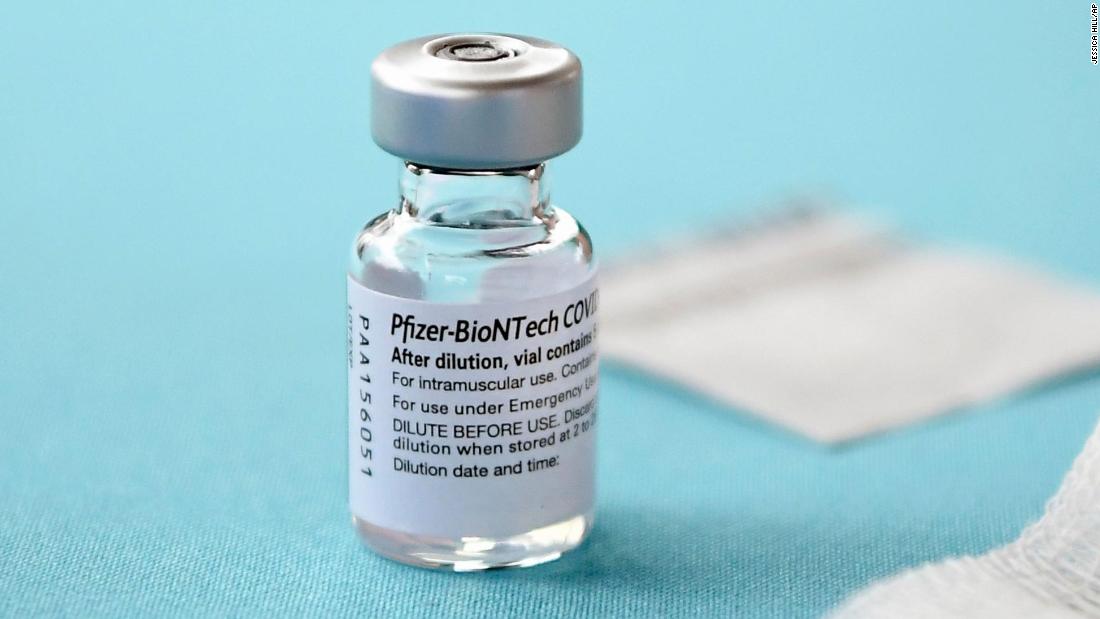 We have both been asked how and why we made the choice to get our shot. We, like many fellow health care providers, were
initially
concerned about political pressure being put on the US Food and Drug Administration. Ultimately, though, four reasons, based on our years of experience in emergency medicine, public health and clinical trials, informed our decision to trust the vaccine — and get vaccinated.
Their development and evaluation may have been rapid, but it's scientifically sound
The terms "Operation Warp Speed" and "Emergency Use Authorization" convey a haste that could be interpreted as in conflict with safety. History provides examples of
vaccines
and
pharmaceuticals
that had negative consequences, so this concern is not unreasonable.
However, these vaccines' development did not cut corners. Moderna's and Pfizer's compressed timeline reflects unique partnerships between industry, government, and academia, high levels of funding,
and
decades of previous
research on mRNA vaccines, as well as countless individuals working day and night given the nature of the crisis.
They work!
It would not be appropriate to expend massive political, financial, and public goodwill to provide an ineffective vaccine across the population. Reassuringly, the ample publicly available data supports that these vaccines are highly effective in preventing Covid-19 disease.
Side effects are real, but minor, and certainly not as bad as the disease
These side effects are, however, neither dangerous nor long-lasting. Even the worst possible reaction — anaphylactic allergic reactions — are both rare and treatable. Administration sites will be on the watch for such events. As ER docs, we are much less worried about vaccine side effects than from the known harm from getting Covid-19.
The mRNA just serves as a blueprint for a little piece of protein that stimulates the immune system, is quickly broken down by the body, and it is physically impossible for it to be incorporated into our underlying genetic material.
People with autoimmune disorders were included in the trials, and no increased flares were observed; there is also no potential for their increasing autoimmune disorders, long-term. (If anything, the risk of catching SARS-CoV-2, which causes massive interferon release, should be more concerning to those at risk of autoimmune disease.) We are disheartened by these allegations, but also committed to overturning them with scientific truth.
Most side effects of vaccines show up within days, or at most a few weeks. Trial participants have been monitored for two months or longer. These products are safe, both for us and for our families and patients. From our perspective, the likelihood of harm from Covid-19, in both the short and long term, far outweighs the small potential risks from the Pfizer and Moderna vaccines.
It is not a magic bullet — but it's better than getting Covid
It is critical that no one overpromises on the vaccine. It does not cure — it prevents, and even then, it only reliably prevents infection after the second dose has been received. We don't currently know how effective it is in preventing asymptomatic transmission. Infection transmission prevention measures (such as masks) must continue for months to come. It is also not fully clear how the logistics of vaccine deployment will play out from state to state.
But at the end of the day, in a year in which we have lost on many fronts, the consistent reported efficacy of these first Covid-19 vaccines is an incredible good fortune.
Vaccines are, perhaps, the greatest miracle of modern medicine. Over the past century, they have had a major role in transforming the life expectancy of the global population, thanks to the acceptance, rather than skepticism, of the general public. And they will continue to help us if we let them.
As ER doctors, we have been firsthand witnesses to the horrible effects of this virus. Getting to herd immunity via a devastating down payment of mass illness and deaths is not an option our society can or should bear. Vaccines — and these vaccines, in particular — provide a much safer route, with more consistent and long-lasting immunity.
All of this is why we are eager to take our place in line to get our shots — to protect ourselves, our patients and our families.
It is important to acknowledge the privilege that we have of being able to trust science without the backdrop of sustained experiences of discrimination and systemic harms. The abuses of big pharma and the corporatization of medicine in the United States have driven a wedge between the general population and medical advances, and all the more so for groups who are marginalized or discriminated against.
Simply because some health care professionals see the vaccine as a beneficial preventive measure doesn't mean that everyone can see it that way. We believe that the vaccines should be distributed with full consciousness at every level of the inequities embedded in health care and in the pandemic itself. We must commit to fighting for equitable access to other Covid resources for vulnerable communities, concurrent with vaccine recommendation, to mitigate pandemic impact on all possible fronts.