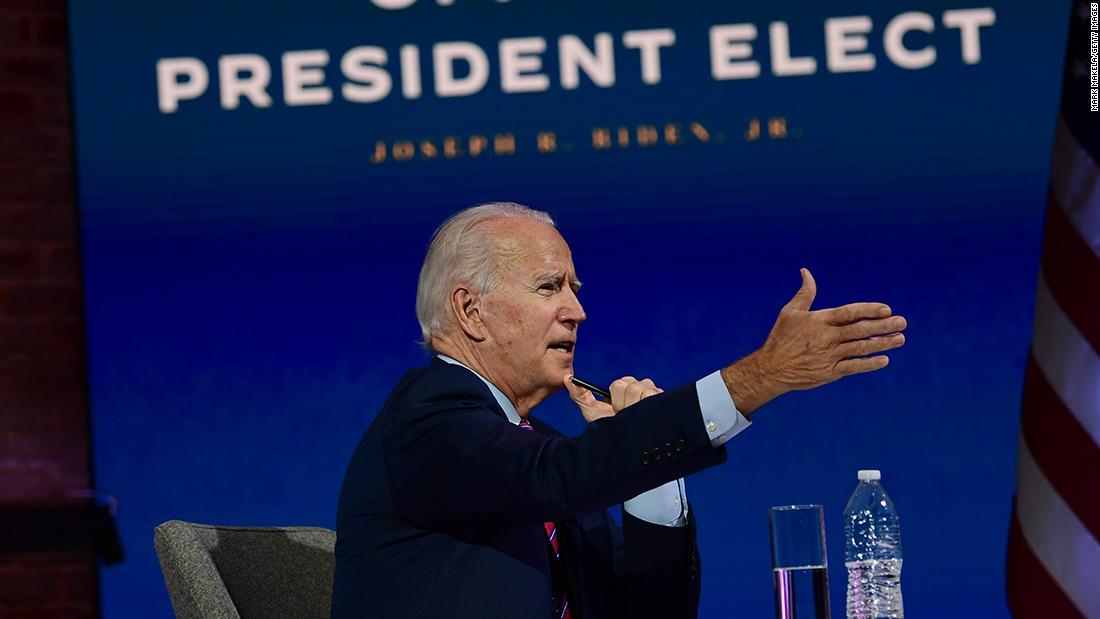 President Trump is not officially conceding, but most of the country is moving on. There was a perceptible shift in the right-wing winds on Monday both before and after the Trump administration formally signed off on President-elect Joe Biden's victory.
The General Services Administration's statement followed
a day full of announcements
about key Biden appointments. Some key hosts on Fox News bowed to the reality that's been obvious for two weeks and took the transition news seriously. But other commentators and right-wing websites remain in denial.
This is what CNN senior media reporter Oliver Darcy observed: "Between Rush Limbaugh
zinging
Trump's legal team over its failure to back up its big talk, to right-wing media outlets spending their time largely focusing on Biden's foreign policy picks, election denialism suffered several big blows on Monday. Coupled with the Thanksgiving holiday coming up, which will likely depress interest even more, the movement is clearly on a downward trajectory. But aspects of it will most certainly linger for months and years to come."
Indeed, voters who want to believe that Trump won the election can still find plenty of that content across TV and the internet. Fox Business host Lou Dobbs fêted Trump lawyer Rudy Giuliani on Monday night. And another Trump lawyer, Jenna Ellis, told MSNBC's Ari Melber that Trump "won in a landslide." Melber
jumped in
while she spewed misinformation. Elsewhere, though, there has been a clear change…
Laura Ingraham's admission
The best example of this shift came at 10 p.m. Eastern on Fox, when Laura Ingraham told viewers that "unless the legal situation changes in a dramatic and unlikely manner, Joe Biden will be inaugurated on January 20."
Ingraham went on to say that Trump has every right to pursue "all legitimate legal challenges to this outcome." But, she said in not so many words, Biden is taking charge.
"To say this constitutes living in reality," Ingraham said. "If I offered you a false reality — if I told you there was an excellent, phenomenal chance that the Supreme Court was going to step in and deliver a victory to President Trump — I'd be lying to you. You've known me for a long time now. You've known me long enough to know that I will not lie to you or simply tell you what you want to hear."
Then she turned positive, praised Trump's "America First agenda," and focused on how "to stop Biden's egregious moves."
Tucker Carlson says the election 'was not fair'
Two hours before Ingraham's show on Fox, Tucker Carlson alluded to imagined irregularities with electronic voting machines, a storyline that has gained widespread traction among Trump fans.
Newsmax weaknesses on full display
Newsmax and One America News have been getting lots of attention for going to the right of Fox and denying that Biden is the president-elect. Monday showcased their weaknesses, however.
When CNN, led by correspondent Kristen Holmes, broke the news about the GSA transition plan just after 6 p.m. ET, Newsmax was indulging its Trump-could-still-win fantasies. The channel waited 25 minutes to report the news — and, even then, only covered it briefly. And co-host Sean Spicer still hedged by saying things like "IF Biden prevails."
As Newsmax garners more eyeballs and more scrutiny, its lack of a competitive news division is going to become more and more glaring. (Then again, some Newsmax viewers specifically don't want news, they want pro-Trump talk.)
According to the campaign, Bobb is helping "in her personal capacity and not on behalf of OAN." Still, as the Beast staffers wrote, "such an arrangement would be absolutely unthinkable in other newsrooms."
Bottom line
Baseless claims that "the election was stolen," or more broadly that it wasn't "fair," are just like Trump's anti-media "enemy of the people" smears: The claims are a slow-acting poison that can cripple the body politic. Every time I hear a commentator talking about Biden "uniting the country," I change the channel, since there is no way to "unite the country" under these conditions.
NOTES AND QUOTES