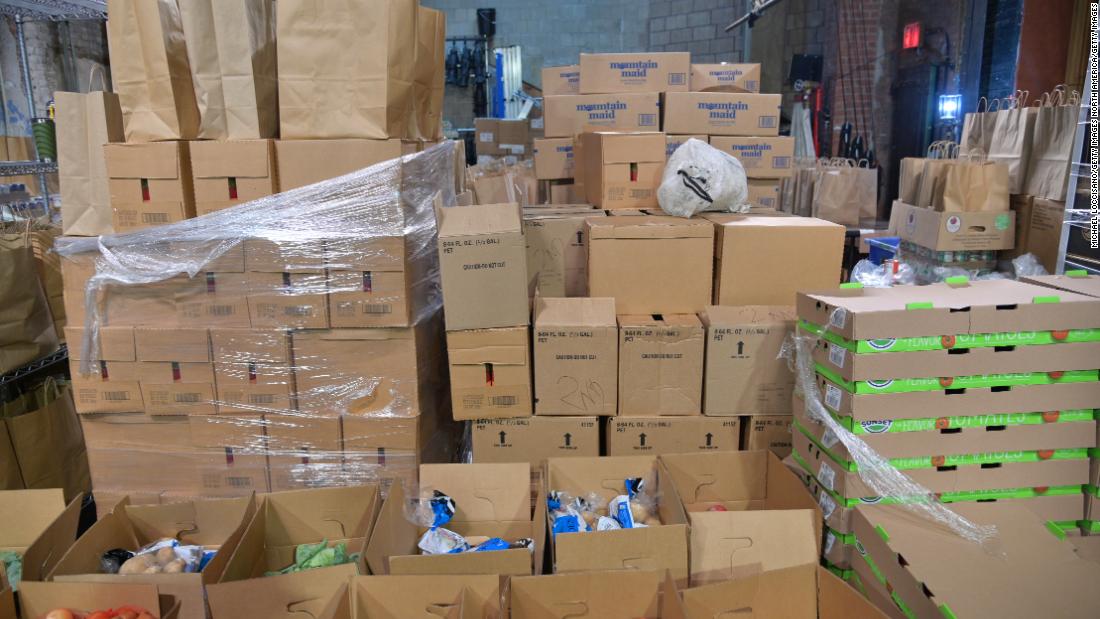 "What we've seen, has been, unfortunately, a steady level of greatly, significantly increased need, since the pandemic started," said Katie Fitzgerald, Chief Operating Officer of Feeding America.
Feeding America
, the nation's largest hunger-relief organization, says more than
54 million people
in the country could soon face food insecurity. That is 17 million more than before the coronavirus outbreak. The non-profit has seen a 60 percent increase in food assistance needs since March.
"About 40 percent of the people who are showing up for food distributions have never before had to rely on charitable food assistance," Fitzgerald told CNN.
"People are really trying to figure out how they can access help with feeding themselves and their family," she added. "It is a basic need that every human being has to be able to know when you wake up in the morning that you're going to be able to eat."
This food-access crisis is threatening to exacerbate the already glaring health disparities for vulnerable people including low-income families, children, and older adults.
Here is how you can get help if you are facing food insecurity today.
USDA
Non-profits with food distribution initiatives
Additional federal food assistance resources
Several federal programs are available to help make ends meet during these difficult times. State and federal programs have expanded to help even more people during the pandemic.